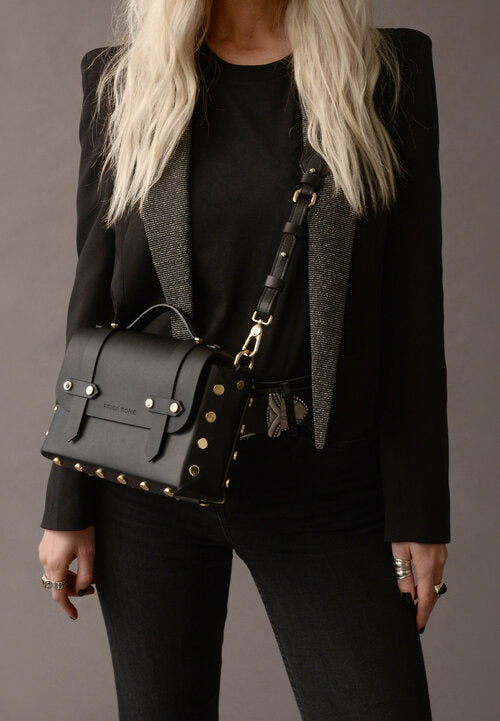 THE WEEK/END
An iconic vegan crossbody that evokes the rebel spirit of the woman who wears it. Made from soft-to-the-touch cactus leather and luxury eco-suede, the bold sophisticated exterior conceals an erotic story inside.
SHOP NOW
A Luxury Handbag, Created Consciously
Vegan
Cactus Leather Exterior
Luxury Eco Suede Interior
Conscious Packaging
Handcrafted by Artisans in Britain
SHOP NOW
A 'must-have' if you…
Like to make the most of your weekends! You prefer a lightweight statement handbag that works with multiple outfit styles and fits the essentials
Love the freedom of versatility. The bag can be worn as a crossbody, clutch and shoulder bag.
Don't follow trends but prefer to set your own with unique pieces.
Care about responsible fashion.
Don't take life too seriously - you'll love our signature feature.
Love to travel and want a luxury handbag that flat-packs into your hand luggage without fear of damage.
SHOP NOW
Pack Your Suitcase, it's Flight Friendly and Flat-Packable
Designed to be a statement accessory that deconstructs with pull-apart press-studfastenings; The WEEK/END packs flat into it's bespoke dust bag, making it easy to store or pop into your suitcase.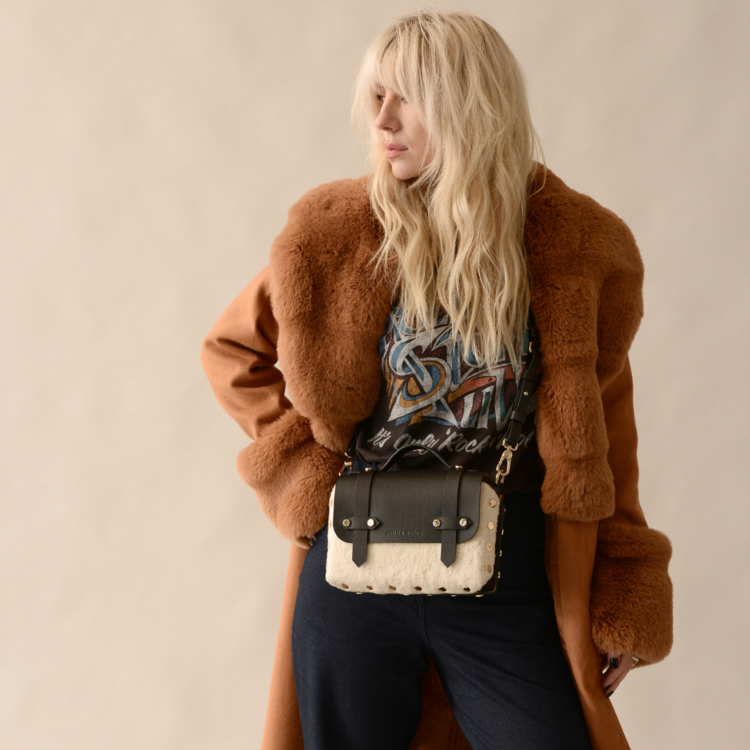 CHANGE YOUR STYLE, CHANGE YOUR PANEL
Switch up the removable panels to transform the WEEK/END into a different style with a few clicks of the signature light-gold press studs.
• Interchangeable panels
• Switch from a Classic Black Cactus leather front to a soft vegan shearling
• Quick & Easy Transformation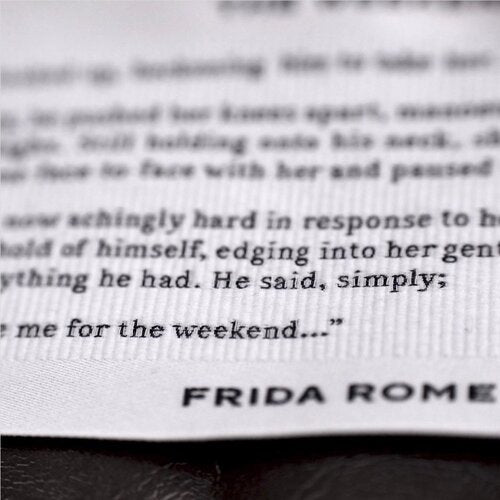 THE ONLY BAG WORTHY OF AN 18+ CERTIFICATE
Discreetly hidden inside the WEEK/END crossbody is a limited edition erotic story chapter written for women, by women. Capturing the essence of what it means to be Frida Rome, it's the perfect conversation starter. The tantalising tale is a little reminder of your rebel side… whether you choose to flaunt it or not.
• Includes an erotic chapter
• Purchasers receive a password granting access to the full story online
• Inspired by the kind of adventure the WEEK/END was designed for
• Collector's item; every Frida Rome handbag release has its own unique chapter
BUY NOW
Nominated for Vegan Brand of the Year by Eluxe Magazine
Meet The Women Behind The Brand
FRIDA ROME is a conscious luxury brand founded by unconventional newcomers Rebecca and Natalie. Unapologetically liberal in their approach to life and their creations; their debut bag the WEEK/END embodies their ethos that fun always comes first. 
To be FRIDA ROME is to embrace the mystique, feminine charm, passion, drive and ambition of the femme moderne. These rebels with hearts of gold are making desirable accessories for women and creating awareness of conscious vegan luxury. 
FRIDA ROME are determined to make sustainability sexy for the Saint and Sinner in all of us.
SHOP THE BRAND