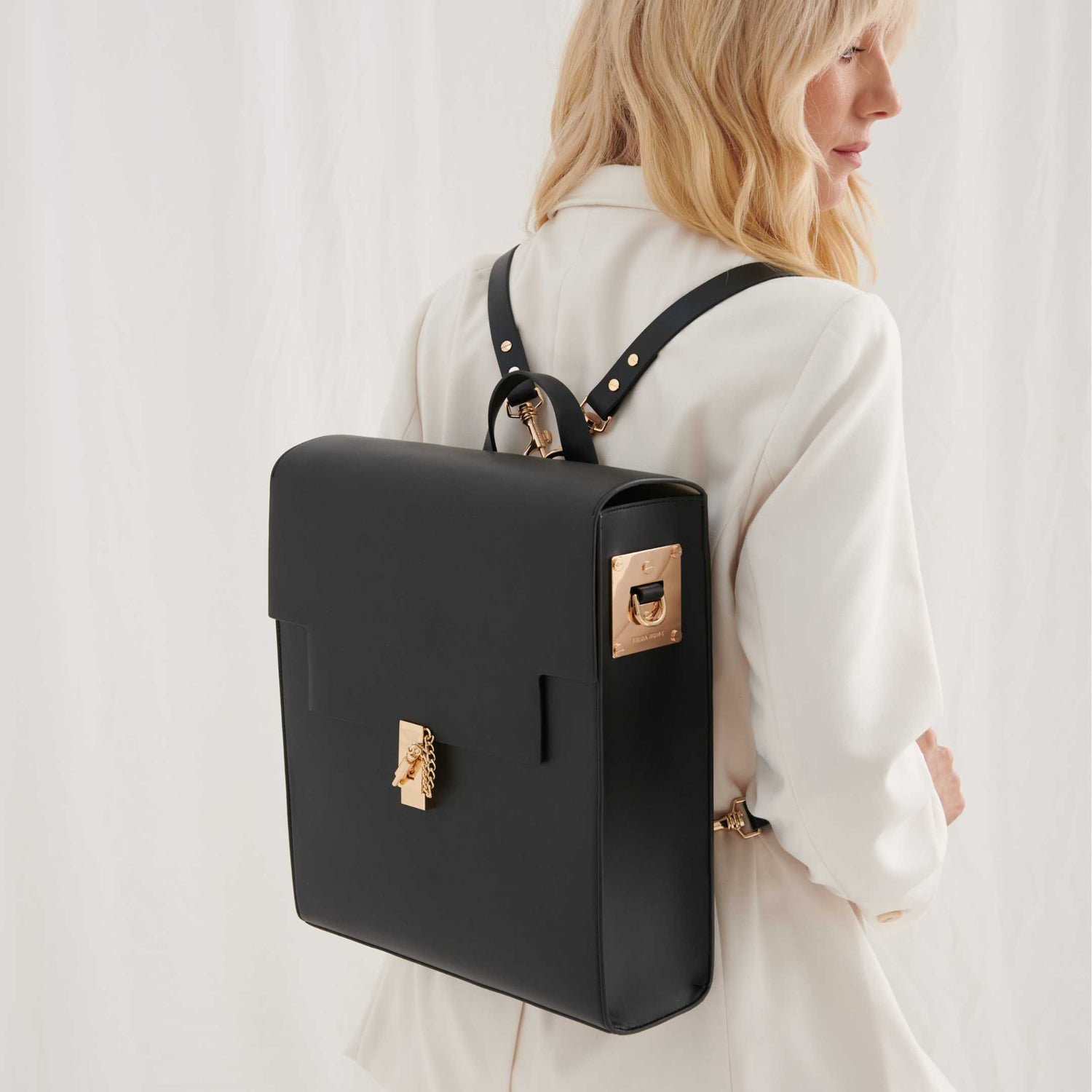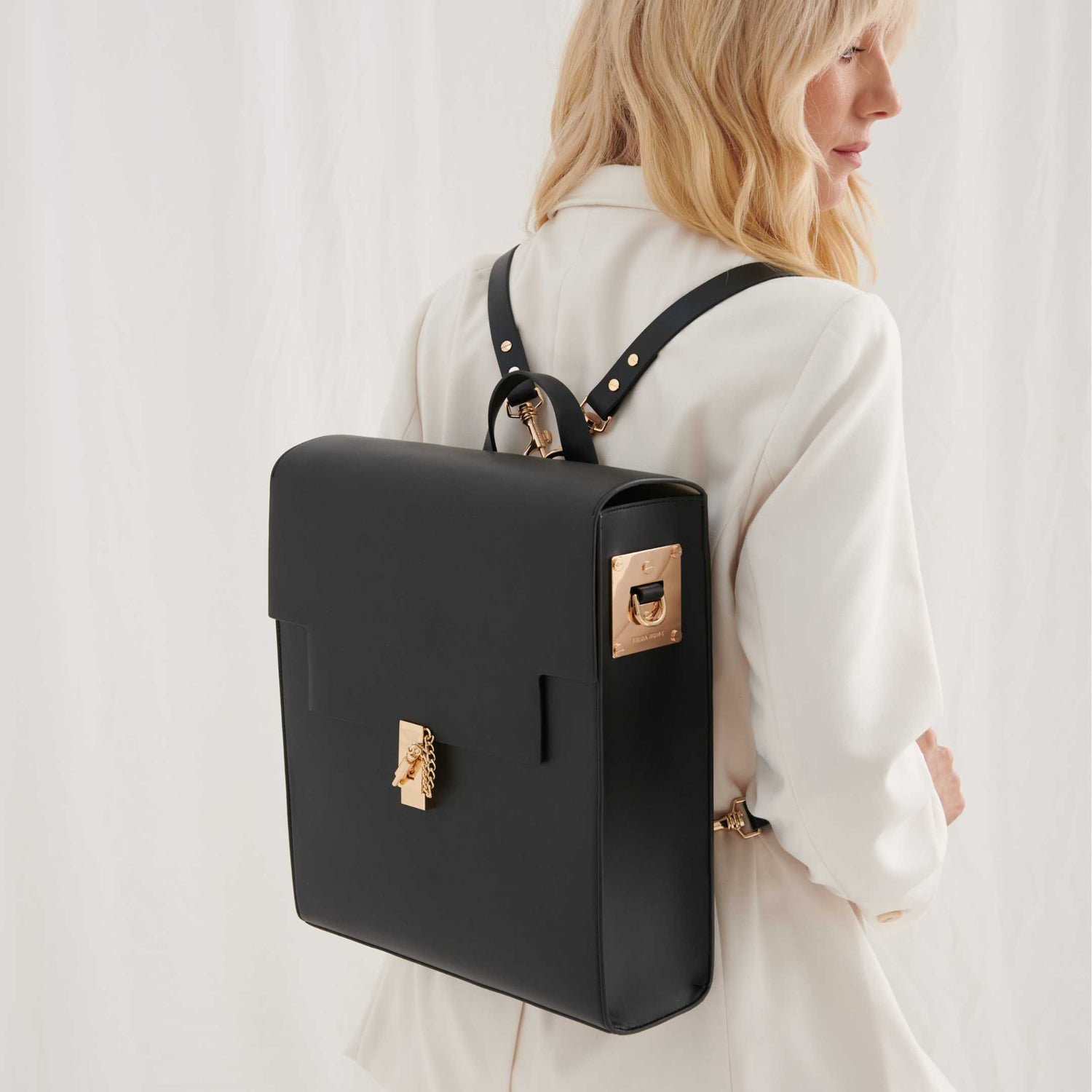 5 REASONS TO LOVE THE WEEK/DAY Backpack / Tote
A light read. The WEEK/DAY is for busy people.
SHOP NOW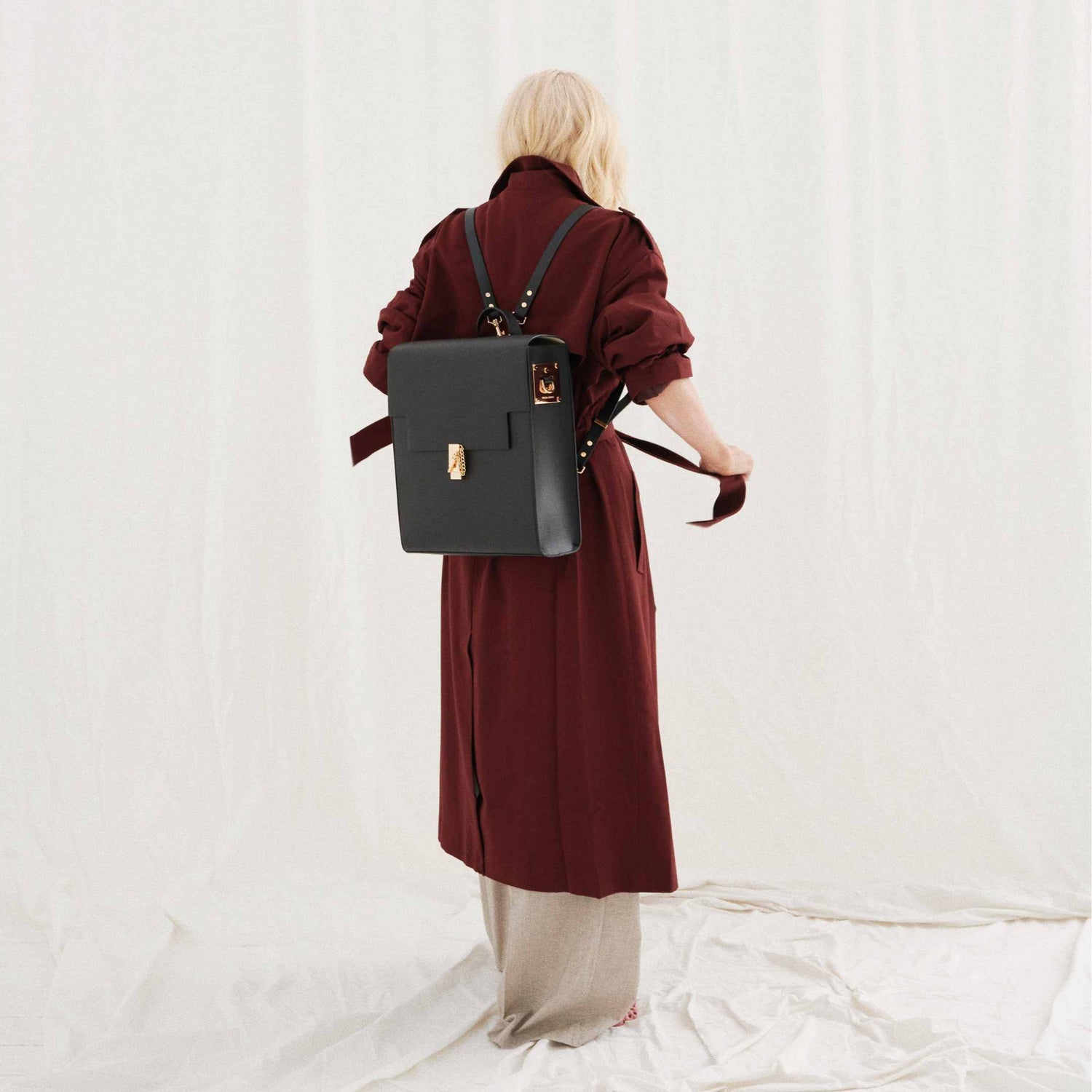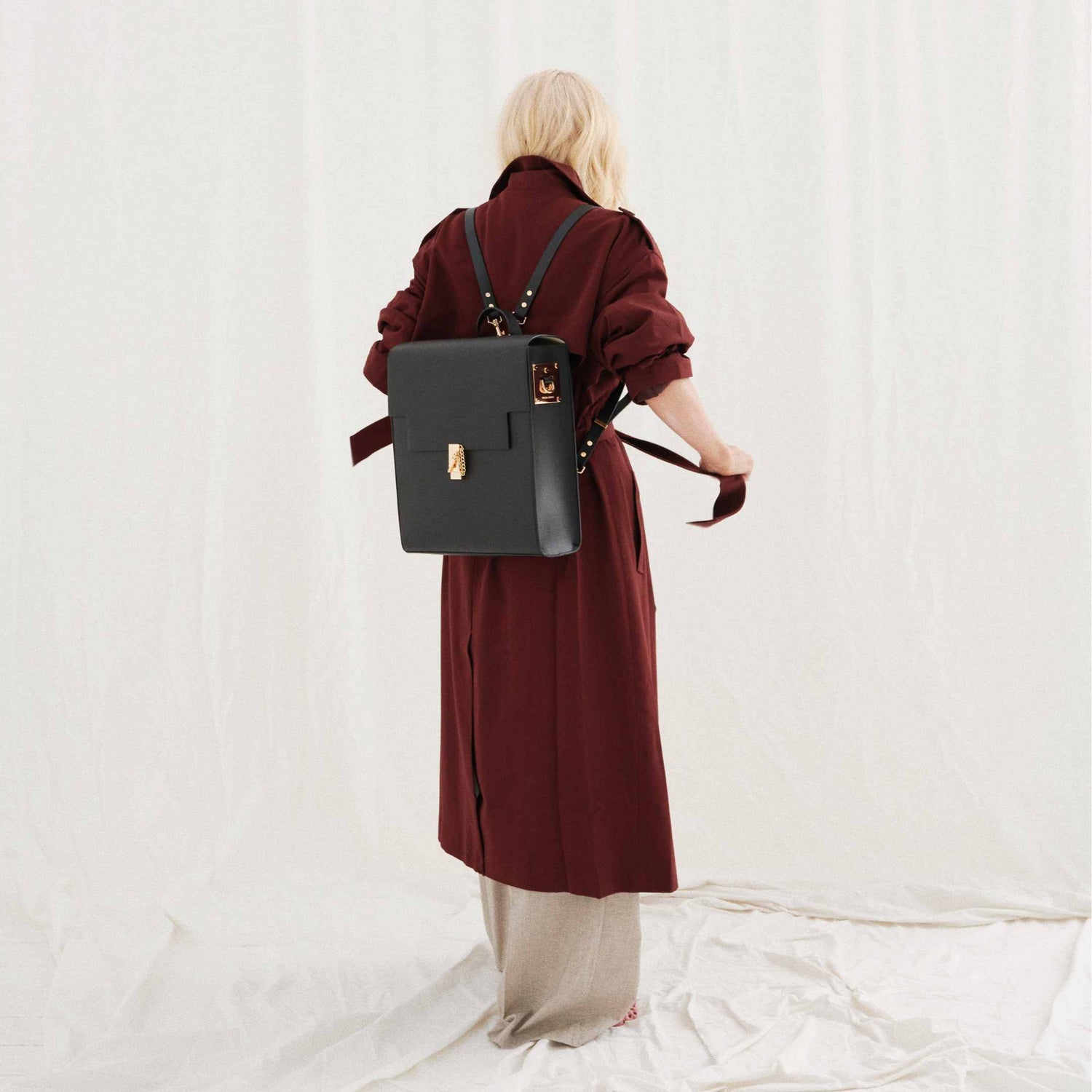 1. MATCHING EASE WITH AESTHETIC
A bag to match intention. The sleek, powerful structure of the WEEK/DAY is a statement of rebellion that conforms to the dress code. A minimal, timeless design. By virtue of the slim adjustable straps, putting the WEEK/DAY over your shoulders is an effortless endeavor.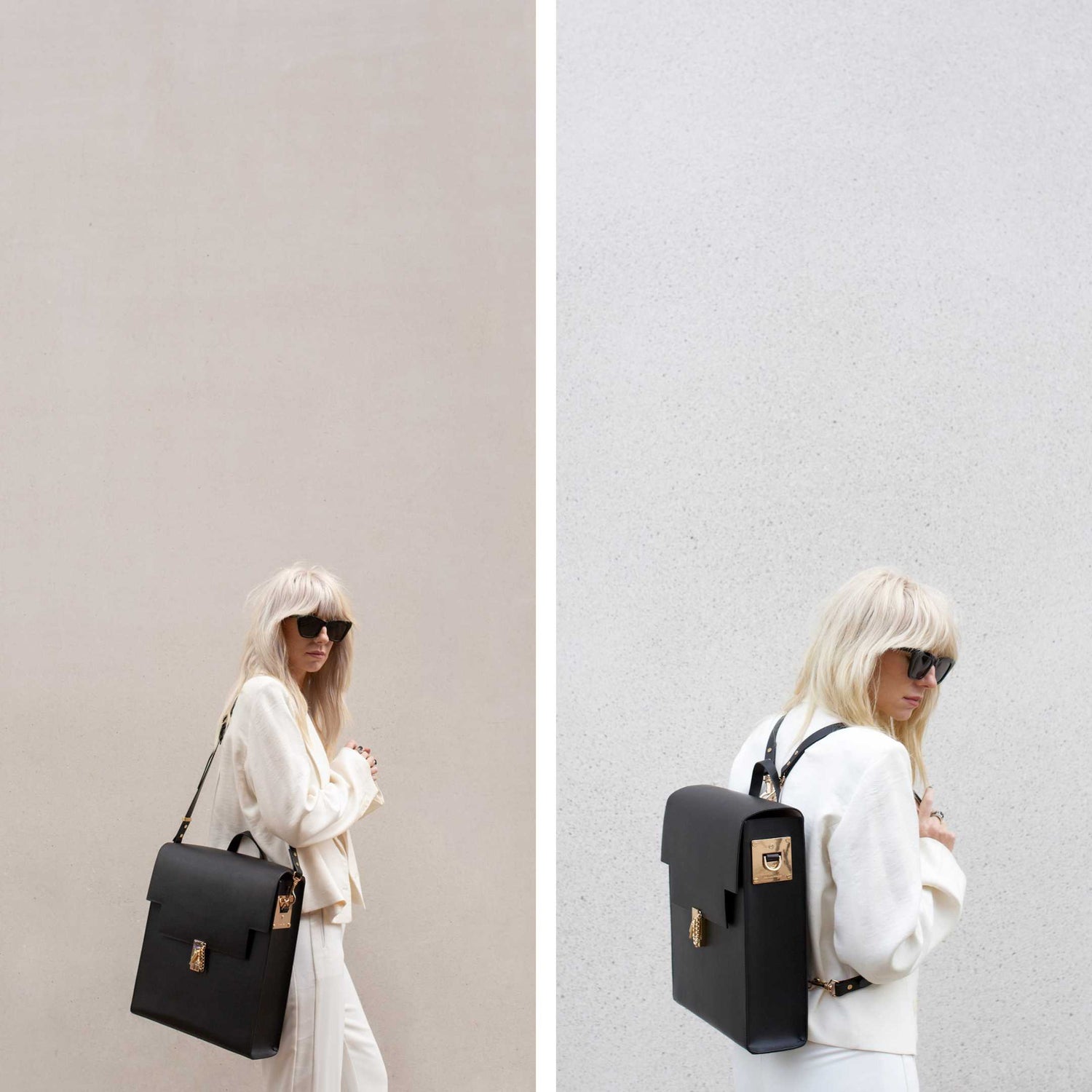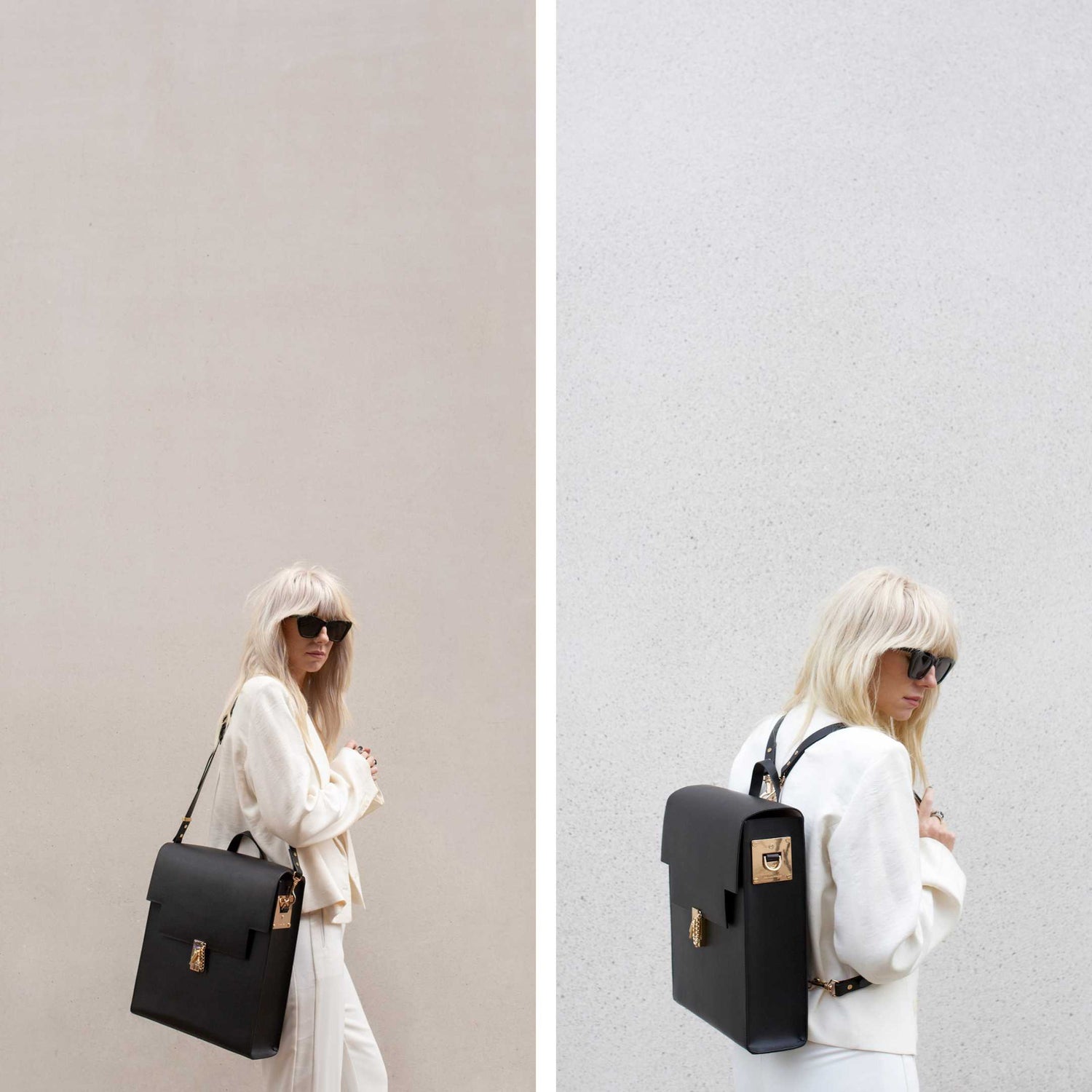 2. COMMUTE READY - WEAR TWO WAYS
Versatile in nature, the WEEK/DAY is designed to convert between two styles; A backpack for ease of a commute, or worn over the shoulder.
With a satisfying click of gold snap hooks; simply go from two straps to one to modify the way you wear your bag, whatever the occasion.
SHOP NOW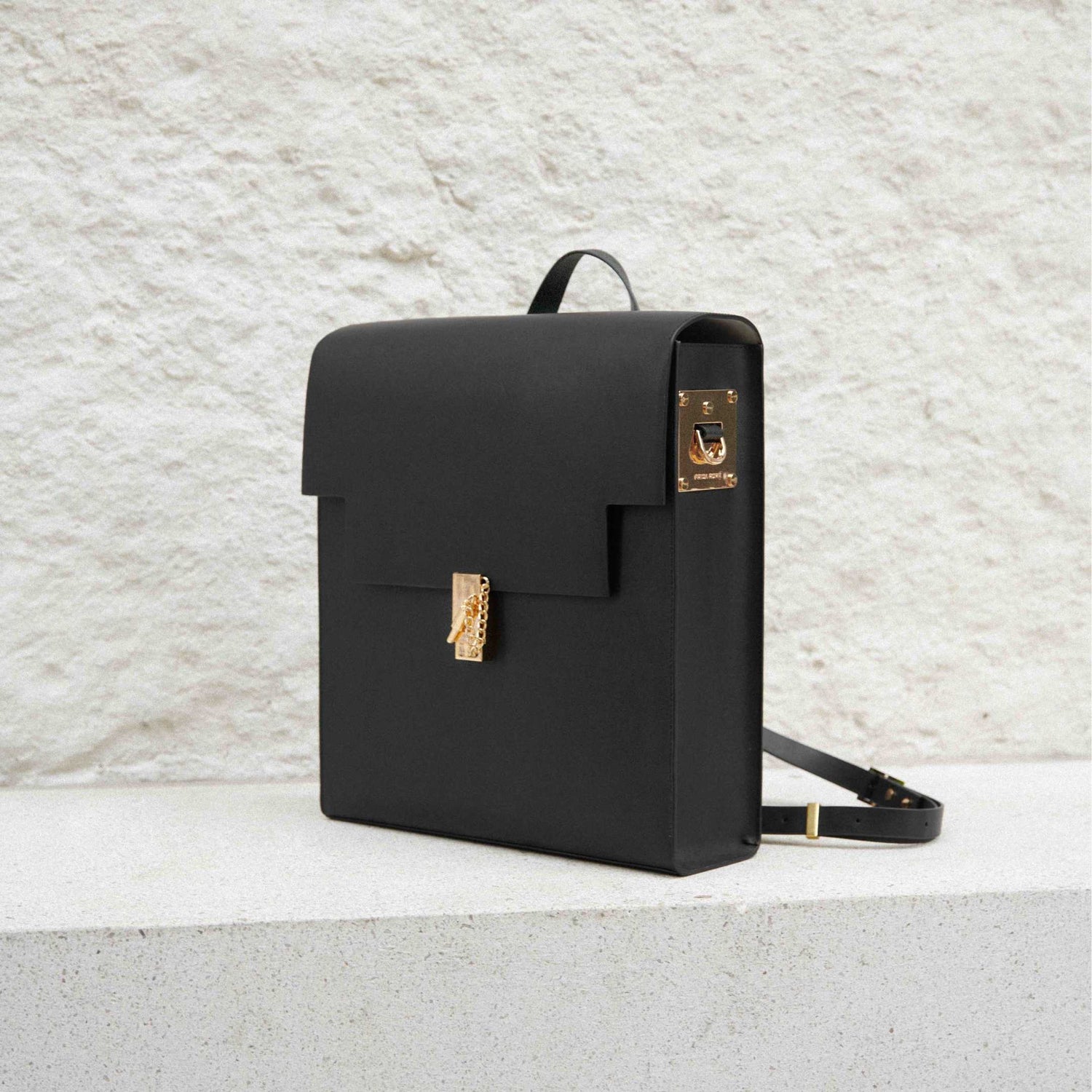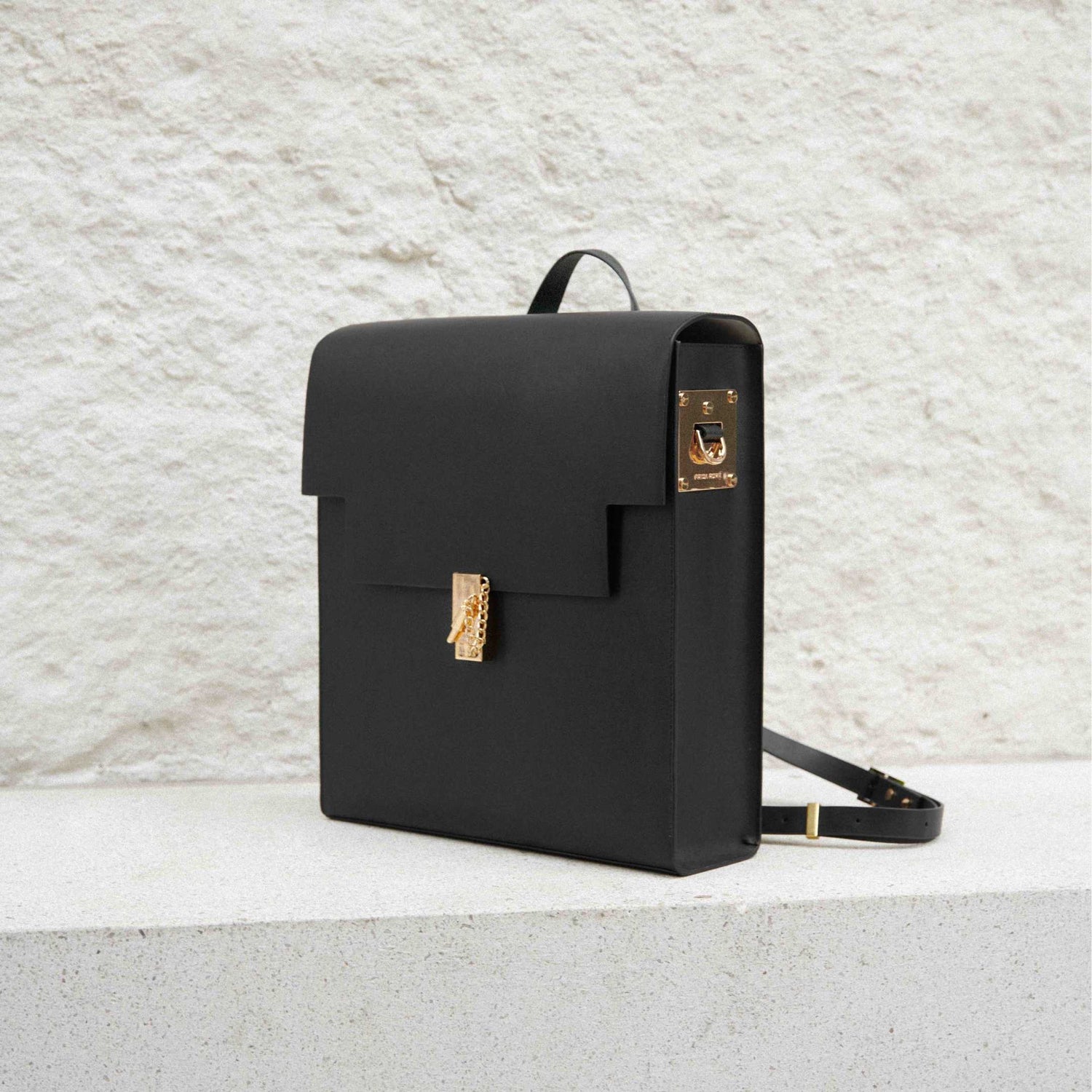 3. BOXY, ROOMY INTERIOR THAT FITS UP TO A 15'' LAPTOP
The WEEK/DAY has room for laptops up to 15" in size with ample space for other belongings to be stacked neatly.
A contrasting, light, vegan suede interior makes it easy to spot whatever you're looking for inside your bag. And an additional square patch pocket to secure your smallest essentials.
SHOP NOW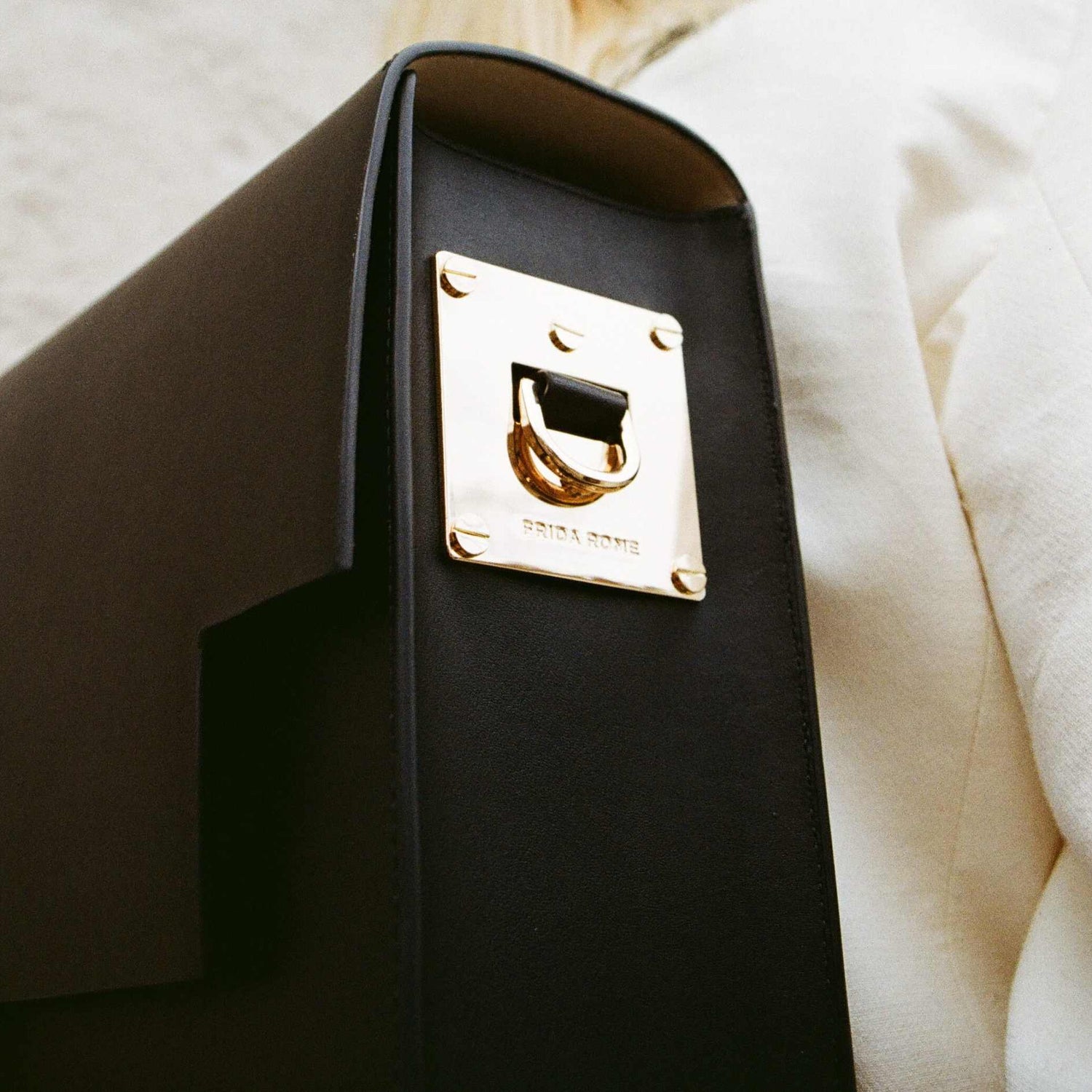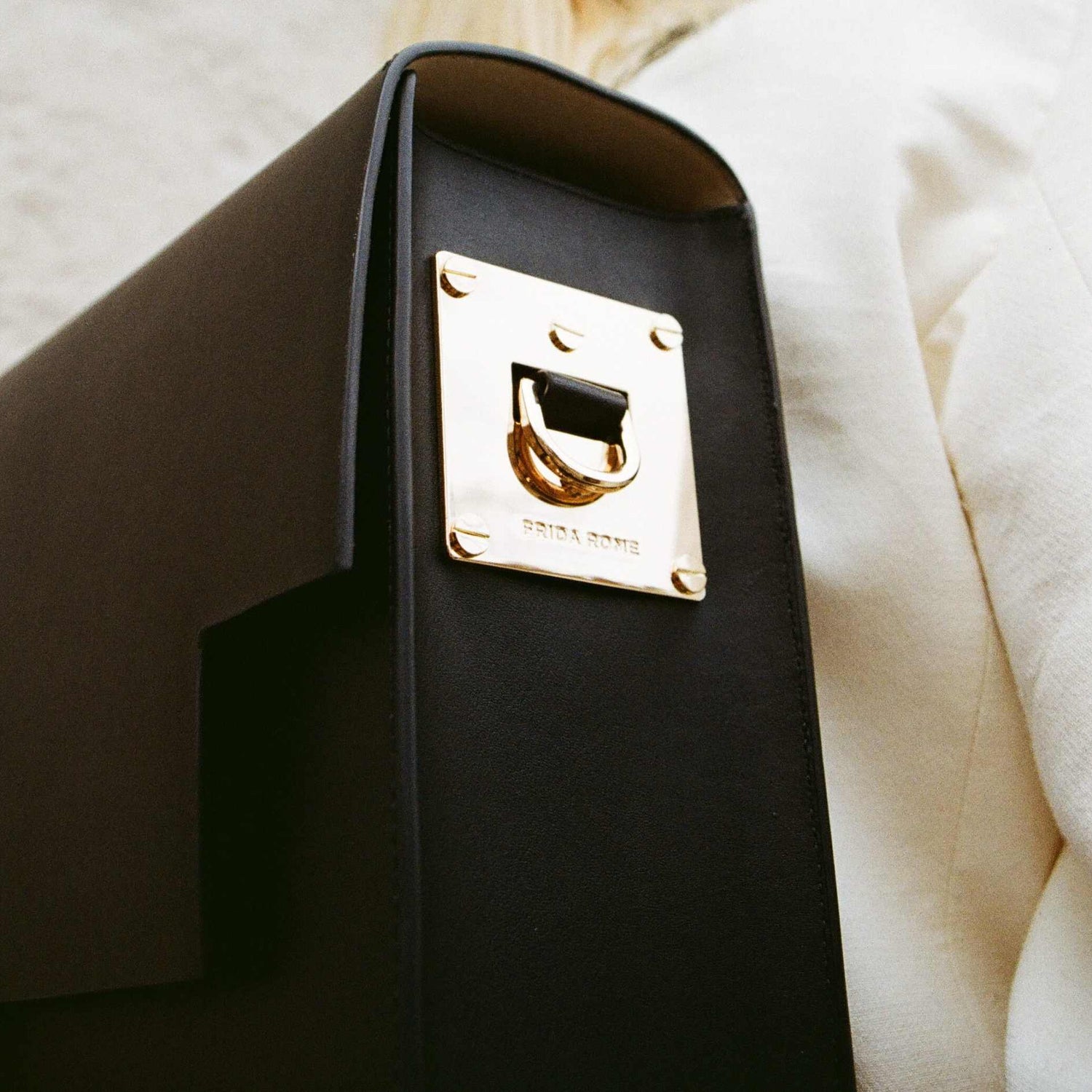 4. BESPOKE & BRANDED LIGHT GOLD HARDWARE
The hardware of the WEEK/DAY is unmistakably FRIDA ROME; Branded snap hooks, gold metal plates and flat-edge design rings.
The WEEK/DAY satisfyingly opens and closes with the turn and pin lock. Twist the arm 45 degrees for an elegant look and secure closure.
5. PLANT-BASED, QUALITY VEGAN FABRICS
The WEEK/DAY is crafted from our favourite sustainable material; rich black, naturally textured, smooth grain CACTUS leather. The interior is lined with a supple, soft-to-the-touch, eco microfibre suede. The result of these complimentary fabrics resembles a real, cut-edge leather aesthetic.
The WEEK/END and WEEK/DAY form the perfect collection using the same fabric but contrasting style.
SHOP THE WEEK/DAY